Blog Posts - Ibanez Guitars
We all have our specific tastes when it comes to our instrument of choice. Depending on your playing style and the type of music you want to play, different brands and models of guitars can be appropriate. In this article, you will find information a...
Melbourne Premier Guitar Specialist Store for 20 yearsGuitar Paradise is your home of top brand guitars: Gibson, Ibanez, Fender, Epiphone, Cole Clark electric and acoustic guitars...All kinds of guitar accessories, left handed instruments, tascam mp3...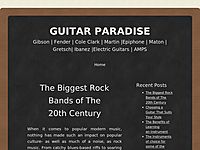 When it comes to playing the ultimate killer licks of your favourite songs, nothing quite beats the feel of imitating your own personal guitar hero. Choosing the right guitar to suit your individual rock legend status may seem difficult at first, but...
Ibanez is basically a Japanese guitar brand but is quite popular in the United States and European market. It was also among the first brand that mass produced the seven-string guitar. Its definitely among the top brands in the guitar world and is pl...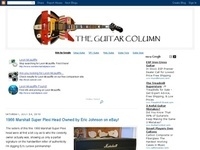 I ordered a Killer KG-Stallion from Ishibashi recently, my third guitar purchase from this Japanese online store.But why a Killer you might ask? Well, here's a little background.I saw Japanese metal band Loudness play a concert in Singapore in 1989.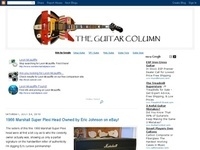 Born and raised in Singapore, Rex Goh is a true journeyman musician. Rex Goh Rex migrated to Australia in 1972 and then moved to Sydney in 1976 to a burgeoning music scene. A few months after his arrival in Sydney, he auditioned for and joi...