Blog Posts - Ifconfig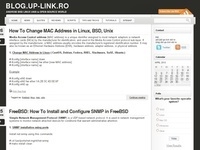 To rename a network interface under FreeBSD, invoke ifconfig command as root: ifconfig bge1 name net1 Observe that the interface formerly known as bge1 is now net1. To keep the change after reboot, add the following lines to /etc/rc.conf: ifconfig_bg...
The purpose of IP Masquerading is to allow machines with private, non-routable IP addresses on your network to access the Internet through the machine doing the masquerading. Traffic from your private network destined for the Internet must be manipul...
Computers may be assiged a static IP address or assigned one dynamically. Typically servers and institutions will use a static IP which will not change each time u get connected. Workstation will use Dynamic Host Configuration Protocol (DHCP) for IP...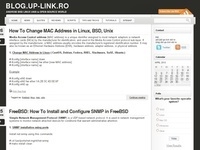 A device that connects two networks together into two separate network segments without having to create IP subnets and use a router to connect the segments together is called a "bridge". To create a bridge use ifconfig command: ifconfig bridge creat...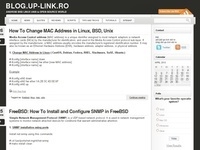 The maximum transmission unit (MTU) of a layer of a communications protocol is the size (in bytes) of the largest protocol data unit that the layer can pass onwards. 1. Changing the MTU size with ifconfig tool In order to change the MTU size, use ifc...
[Viene de Usando la terminal en Ubuntu 1] Comandos de Archivos y Directorios *pwd: Nos permite conocer en qué dirctorio nos encontramos localizados actualmente. Ejemplo: "pwd" dentro del Escritorio nos mostrará "~/Escritorio"...