Blog Posts - In-text Ads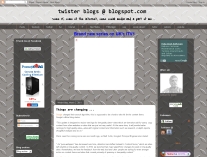 What is in-text advertising ? As you already guessed, it is a form of advertising that is published through the textual content of your website. For example, when a user reads your blog article, for some specific words, if they click or mouse-over so...

Infolinks is a leading provider of  In-Text Advertising services, working with online content publishers worldwide. Infolinks that's enables website owners and publishers to benefit from premium In-Text ads  while earning the highest reve...