Blog Posts - Ios4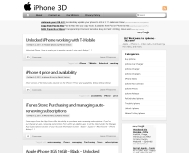 Question by ipatxx: Black or White iPhone 4 (iOS4)? Which one do you like better the black or the white iPhone 4? I don't know which one to get, I like the white iPhone but I'm afraid I'll change my mind later. I'm worried the...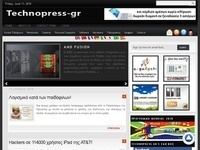 Μπορεί μέχρι τη στιγμή που τον παρουσίασε ο Steve Jobs ο προσωπικός υπολογιστής με τη μορφή του tablet να μην υπήρχε καν ως κατηγορία προϊόντος α...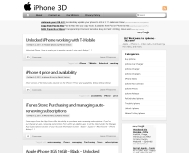 While I was helping my friend jailbreak iOS4 on iPhone 3G and unlocking it so he can use it on T-Mobile, I documented the process. Now his T-Mobile voice works flawlessly, and data working fine on "Edge", there's current no way that...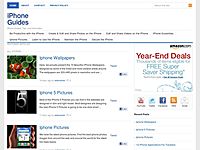 Unlike previous versions of the iPhone, iOS 4 allows you to lock the screen orientation while using the iPhone. This is very helpful when reading emails, text messages, and using other applications that auto rotate when the iPhone's orientation ch...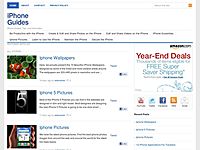 One of the new features landing in iOS4 for the iPhone and iPod Touch is the ability to create playlists on the device. In the previous version of iOS users had to create playlists on their computers using iTunes and then sync the playlists to their...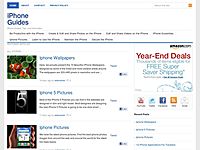 It looks like Apple shipped the iPhone 4 with the battery percentage display disabled. That was one of the things (aside from the gorgeous screen) that we noticed when we synced our iPhone 4. The instructions below were initially posted for the iPhon...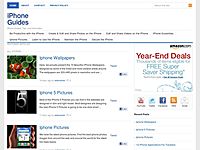 Unlike previous versions of iOS for the iPhone, iOS 4 allows you to set wallpapers for the Lock screen and the Home screen. Traditionally you would only be able to change the Wallpaper for the Lock Screen. In this guide I will show you how to change...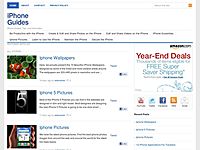 Did you an iPhone 4, but don't know how to make FaceTime calls? Before you can make or take FaceTime calls you first need to enable the feature on your iPhone. The video and guide below will show you how to enable FaceTime on your iPhone so that yo...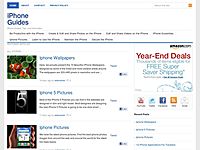 Unfortunately you have two options, you either enable Archiving (which is the default setting in iOS4) or disable Archiving and get your Delete button back. The tutorial below will show you how to disable archiving and get your Delete button back. No...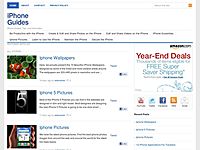 One of the most exciting and useful additions to iOS4 is the ability to group apps into folders. Instead of scrolling through pages of apps to find what you need you can add all of your favorite apps into a Favorites folder or group your apps by func...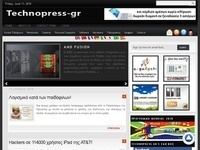 Τη μετάβαση των χρηστών προς τις mobile πλατφόρμες τονίζει έρευνα που δημοσιοποίησε η Canalys. Συγκεκριμένα, το 2011 ήταν η πρώτη χρονιά όπου ο...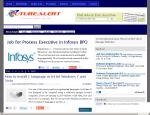 Grand Theft Auto series is most popular game for PC, PS2, PS3, and Xbox360 now it hit's smart phone world. Rockstar announce Grand Theft Auto III: 10th Anniversary Edition for Select Mobile Devices & the Limited Edition Claude Action Figure. Te...