Blog Posts - Islamic Calligraphy Sites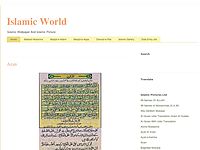 World Of Calligraphy Calligraphy pieces defending verses from the Quran depicting the meaning of the verses.Khaleel has created 50 such complex and intricate pieces.He drew the verses of Holy Quran using not only the letters of the verses, but a...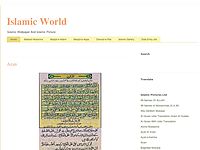 FreeIslamicCalligraphy.com is a non-profit website owned by the Prince Ghazi Trust for Qur'anic Thought, an Islamic charity (waqf) set up by H.R.H. Prince Ghazi bin Muhammad bin Talal in 1433 AH / 2012 CE. Having noticed that the Divine Names,...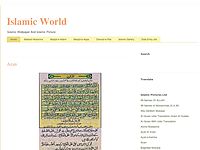 The contribution of the Muslim World to a wide range of arts, sciences and academic disciplines is often overlooked or taken for granted. This site provides a glimpse of the rich cultural heritage within the Muslim World and the significant role that...