Blog Posts - Japan Expo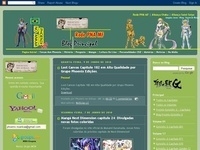 Gregory Hellot, diretor editorial da Kurokawa, orgulhosopor anunciar os desenhos, que segundo ele ficarãomuito bons em seu escritório!Foto de Guillaume BoutetO Japan Expo na França continua a nos surpreender com boas informações. Em 07 de junho...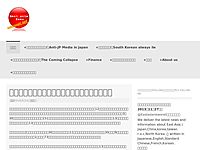 Vous aurez un dilemme le 28 juin : la nuit Ghost in the Shell Arise au Grand Rex ou la Nuit Japan Expo au Max Linder ! Afin de commencer en beauté la Japan Expo qui se déroulera à Paris du 2 au 6 juillet, une nocturne de projections se...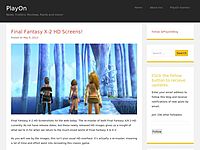 Namco Bandai's announced at the Japan Expo in France that the sequel to the upcoming PS3 exclusive JRPG, Tales of Xillia, is going aiming for a release in Europe and North America in 2014. Tales of Xillia 2 features two new protagonists, a male...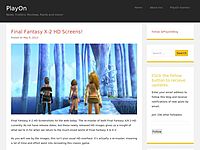 *The latest trailer for the game has now been added to the post. Watch the trailer below:  *Original post below* Fang has made an appearance for Lightning Returns: Final Fantasy XIII in the games latest trailer at the Japan Expo not too long ago! It...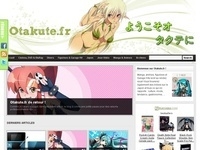 Alors que Japan Expo 12ème Impact fermait ses portes ce soir, l'équipe d'Otakute s'est rendu au festival des loisirs Japanais pendant deux jours en tant que reporter photographe ! Deux jours chargés et fatiguant mais avec plein...
Paris Manga est un peu le petit salon remplaçant la Japan Expo pour le mois de février (même si une Japan Expo Shibi a vu le jour il y a peu). Plus petit, moins d'exposant, moins de « chose à faire », cette 11 ème édit...
Après avoir passé un excellent Vendredi à la Japan Expo, voici quelques photos et retour de ce gigantesque salon !Read the Rest...
Au début je voulais mettre comme titre « Tous ensemble pour un rêve en Bleue » mais, non …. Bref, c'est àRead the Rest...
La culture japonaise est de plus en répandue en France, et plusieurs expositions / salons sur la culture japonaise fleurissent, comme Japan Expo ou Paris Manga pour ne citer qu'eux. C'est dans exactement 60 jours que la première éditio...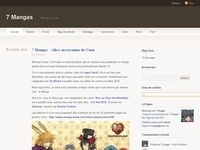 Certains auront pu remarquer l'absence de l'épisode 13 de Fullmetal Alchemist Brotherhood (ou Fmab) ce week-end. La raison est simple, l'équipe de Dybex (qui traduit gratuitement les épisodes) est à la Japan expo (rien de plus n...