Blog Posts - Jennie Marlow's Blog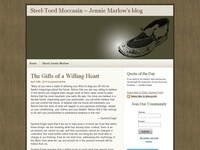 "We all know in our hearts the truth of the saying, 'This is happening for a reason.' The implication is that we will never truly know what the reason is. The biological human has a mind that gravitates to shame, blame, guilt, outrage, and pity. When...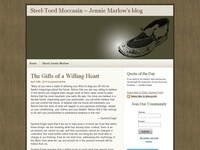 "Many of you have a habit of allowing your Mind to drag you off into its fearful imaginings about the future. Notice that you are very willing to believe in the terrors you imagine even though most of them never come to pass. Notice that the mo...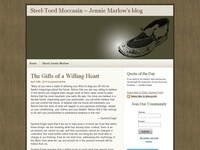 "Financial freedom has little or nothing to do with the amount of money or assets you possess. If you are stockpiling money and assets believing that this makes you secure, or if you are fearful that without a stockpile you are doomed to povert...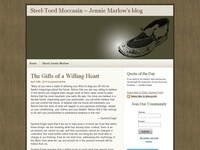 "Hard work and struggle are familiar acquaintances, and you do not realize that you protect and defend them with attachment. A flow of resources that brings you joy and ease – this is what you hold as a dream in your heart. Detachment is the...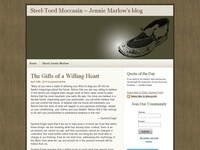 "I know it's a big, DUH!" said my friend. "There is almost no pain when I am being authentic to my own needs and feelings." It was so well-put, I felt compelled to share it with a little commentary on why this is vital to living well when w...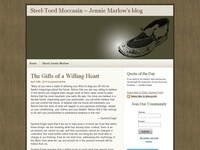 "Vision devises nothing. Plans nothing. Designs nothing. Contrives nothing. It has nothing to do with what we hope will happen." — Spotted Eagle I just posted an article on our sister site, Overcoming Fear of Uncertainty, in the Tools section,...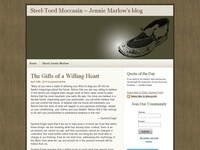 What motivates a human being? Psychologists have been debating this for over a century. Darwin posited that motivation was driven by instinct, and Freud expanded upon this by theorizing that motivation had its basis in irrational, unconscious instinc...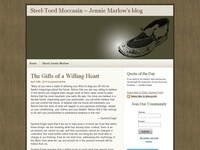 "Money is simply an agreement you have with your culture that scraps of paper, bits of metal, and pieces of plastic can be exchanged for something you want. When people lose confidence in this agreement, money becomes what it really is, somethi...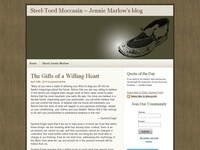 "It's good to be selfless, right," my friend said after she had agreed to holiday plans she knew would batter her emotionally. "Depends on what you mean by selfless," I replied. "You're afraid to upset your family, so you're sacrifici...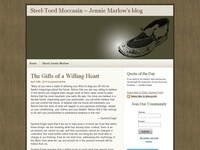 Your so-called mistakes may not please you, but they are all enormous opportunities for growth and change. If you did not need to grow and change, these so-called mistakes would not be part of your experience. To resist your opportunities for growth...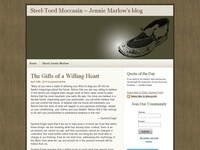 "If you try to deal with change at the level of the form, then no transformation is possible. The structure of thinking and behavior that is creating your present reality will continue to operate, and what you create will continue to follow the patte...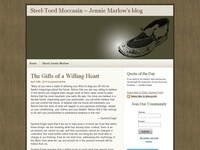 "When we act from the heart, we know that every human being is on a sacred journey of evolution, and that all circumstances are teachers who meet us on the path." — White Buffalo White Buffalo tells us that when we are heart centered, we understan...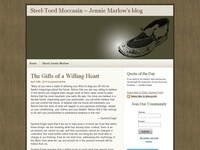 "Everywhere, people pray to be relieved of their suffering. There is an antidote. It is to overcome any fears that are standing in the way of the full expression of what is joyful for you, no matter what happened before this moment, or what you belie...