Blog Posts - John Embry
Jason Burack of Wall St for Main St was able to interview Sprott Chief Investment Strategist http://www.sprott.com/ and longtime successful investor in the precious metal mining and natural resource... [[ This is a content summary only. Visit http:/...
Check our website daily at http://www.figanews.com Why invest in precious... [[ This is a content summary only. Visit www.figanews.com for full links, other content, and more! ]]...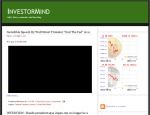 Today John Embry told King World News, "This situation is unprecedented. The world has never, ever been in a condition like this." Embry, who is Chief Investment Strategist of the $10 billion strong Sprott Asset Management, also told KWN, "an...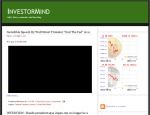 With gold at one point trading over $75 lower and silver down over $3, today John Embry told King World News this is nothing more than a temporary smash and he expects both metals to come roaring right back. Embry, Chief Investment Strategist at Spr...
This afternoon I was over at my parents' place helping my dad change out the inkjet cartridges on his multifunction printer when a cheesy gold commercial appeared on the FOX News channel. The number of these advertisements sure have grown in the la...