Blog Posts - Johnny Appleseed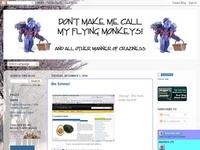 Way back when, there was this guy who ran around the country with a pot on his head planting apple trees. But Wait, There's More...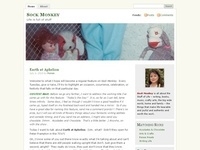 Yesterday, I got pretty excited when I checked my "Weird Holidays" calendar and saw that it was Johnny Appleseed Day!  I was all set to share all kinds of great facts about the apple-tree planting vegetarian missionary man who become a legend th...
As many of you may know, Saturday is John Chapman's birthday.  You may better know him as Johnny Appleseed.  Some think that's he's merely fiction, but he was indeed a real man.  Today, I have printables to share that are all abo...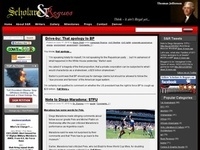 "To be truly free, and truly to appreciate its freedom, a society must be literate." Who said it? The answer is at the end of this post. Now on to the links! … "The class war is over—working people lost" … "...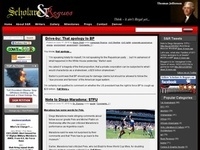 Yesterday, a regular commenter wrote, "I don't understand why everyone in liberal-land is still so fixated on Bush." I think it's a fair question and i'm willing to take a stab at it. Liberal-land is still so fixated on Bush...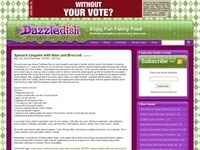 To finish off Johnny Appleseed week I have a salad that combines tart green apples with candied nuts. Serve with roasted chicken or grilled pork chops. 1 head leafy green lettuce 1 tart green apple, sliced 1 handful candied pecans or walnuts, coarsel...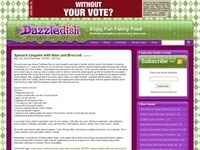 This recipe for apple pork chop casserole was submitted by Emily's, my sister-n-law, dad. He got the recipe for the casserole from some friends who lived in Boise Idaho and it has been a family favorite ever since. 4 cups sliced apples 1/2 cup...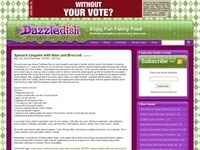 This week we celebrate Johnny Appleseed. Hard to imagine I can still remember the song from grade school. I loved Johnny Appleseed. I enjoyed the story about planting seeds that will one day grow to be apple trees. When I saw this recipe for Sliced A...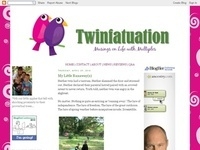 Paul Bunyan. Casey Jones. Hercules. King Kong. The list could---and does---go on and on.Our full-family excursion last week began with a trek to Luray Caverns, with a night's stay in New Market, Virginia. Who could have known our cozy quarters at the...