Blog Posts - Lady Fitness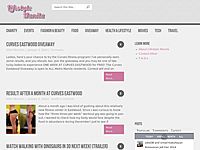 Ladies, here's your chance to try the Curves fitness program! I've personally seen some results, and you should, too. Join the giveaway and you may be one of two lucky ladies to experience ONE WEEK AT CURVES EASTWOOD for FREE! The Curves...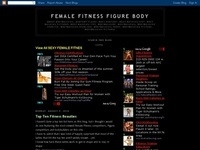 This is Polish fitness competitor and figure athlete Katarzyna Kozakiewicz.Katarzyna started out as a horseback rider (I'm assuming competitively) and after fourteen years of doing that, moved into fitness.She started out in bodybuilding competitions...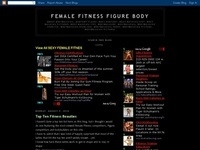 This beautiful young lady is certified personal trainer, fitness model and figure competitor Rachel Elizabeth Murray.Rachel got an early start in life, she began lifting weights with her mom when Rachel was in the seventh grade.But she didn't only ge...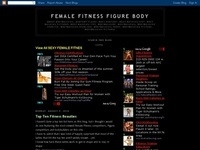 Sasha BrownThis striking young lady is Anna Tkachenko, aka Sasha Anna Brown or just Sasha Brown.Whatever you call her, this five foot six, one hundred and twenty two pound fitness beauty from the Ukraine is a NPC figure competitor, ISSA certified per...