Blog Posts - Malacca News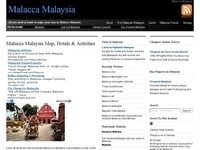 Good news for all travelers to Malacca Malaysia: as of today the Malaysian Government declared Malacca free from meningitis!   And since the Malaysian government was announcing the good news, they also added that Malacca is Swine flu, Mexican fl...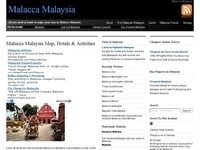 On May 9th a Malaysian man died and 12 others were in serious condition following an outbreak of bacterial meningitis at a training camp in the southern state of Malacca.   The outbreak is in Tiang Dua, the blue dot on the map which is still fa...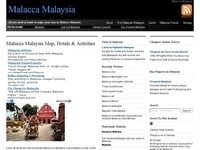 One way of knowing you are in a so called undeveloped country, is by looking at the way they do politics. If it feels like your local village politics where the ruler decides all and the rest of the population has little or no say, then you know you...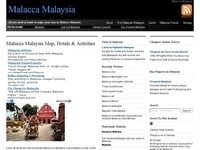 Good news for all citizens of Thailand: cheap travel packages to Malaysia from Thailand are promoted with car and gold giveaways by Thailand's Choktawee Tour and Dome Holiday Travel Service.   This Thai travel agency is giving away a ca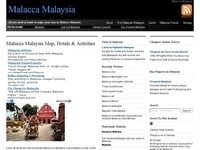 New sightseeing on the exciting Malacca River Boat Cruise plus the bird eye's views from the 110m (350 feet) high Malacca tower (Menara Taming Sari) and the Eye on Malaysia are attracting a high number of tourists.   Malacca Tower - Me