Blog Posts - Markandey Katju
"I am a man of 70 and have very few years more to live. I tried to pass on all my knowledge I acquired in my life to you, so that you may benefit. This knowledge I acquired from my gurus, before whom I stood with folded hands for decades before they...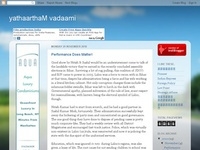 We've been hearing a lot of lament about delayed and denied justice to the affected parties, particularly with regards to the violence happened after the Godhra train massacre in 2002, from Mr. Justice (Retd) Markandey Katju. He has earlier rais...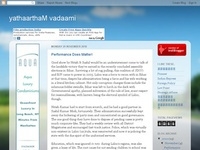 Mr.Justice Markandey Katju, the Chariman of the Press Council of India, is known for his legal acumen and out spoken nature. He is famous for his open mouth comment in the open court aimed at senior counsel P.P. Rao. He has been writing many articles...