Blog Posts - Marques De Riscal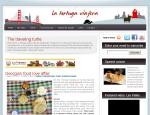 A year and half ago I spent eight nights sleeping in Camino hostels: these clearly weren't my best hotel experiences in Spain. In fact, that was the first and probably last time that I will be roughin' it backpacker-style (until my next C...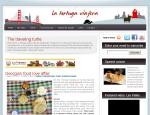 Camel races are a good time, to be sure, but after a trip to relatively alcohol-free Dubai, my mother and I needed to follow up with some wine. What better place to do the trick than a couple of days in Spanish wine country? Truth is, though, that pr...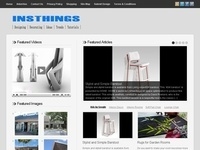 This is a futuristic design! Frank Gehry has created city of wine complex for Marques de Riscal Hotel. It's located in Elciego, a small town in Northern Spain.  It was opened to the public in 2006. The great idea was to renovate the Herederos del...