Blog Posts - Max Brown
Cat and Vincent face a huge setback when Vincent is secretly interrogated about an impending attack, putting Vincent at his breaking point.
Vincent is forced to undergo a series of tests orchestrated by the mystery buyer in order to keep from being exposed. Cat, JT and Heather work to exonerate Vincent.
Vincent goes undercover with a sexy operative, who Cat discovers is an assassin. Vincent has to play both sides, while Cat has to convince DHS she can still be trusted.
Vincent and Cat discover that there is another nemesis out to get Vincent, which brings the gang closer together in more ways than one. Cat and Vincent are forced on opposite sides of the law, which puts their relationship in jeopardy.
While working to uncover who is after Vincent, Cat discovers she might be pregnant. A lead Vincent follows puts his life in jeopardy. Meanwhile, J.
Vincent and Catherine return from their honeymoon with new episodes of Beauty and the Beast on Thursday, June 2 at 8/7c!
When Cat and Vincent make it their mission to capture Liam, they find information about a Patient X that they might be able to use to help them find him. Meanwhile, JT and Tess work to confirm that JT is serum free.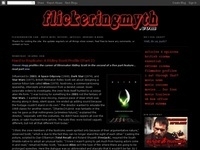 Ouch. It looks like "action-adventure" series Hieroglyph has had its plugged pulled before its even had a chance to switch on with The Hollywood Reporter bringing the news that the show has been cancelled after filming just one episode. A...