Blog Posts - Mokhzani
Artikel yang baik Mc ambil dari House Pk,Saya ingin mengucapkan tahniah kepada Datuk Mokhzani kerana telah berjaya menyertai senarai 10 individu terkaya di Malaysia oleh majalah Malaysian Business. Seperti biasa, beberapa orang Melayu dari parti pem...
Penemuan hebat yang akan anda baca ini adalah kesimpulan daripada Senarai 40 orang terkaya Malaysia (2013). 5 orang JUTAWAN ini masih muda-muda lagi. Ada yang mewarisi harta keluarga dan ada juga yang bermula dari bawah. Yang lebih cemerlang 4 daripa...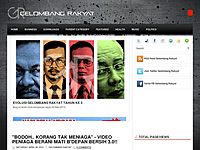 Mungkin ada yang telah menonton video ini. Tapi sudah pasti masih ada yang tidak berkesempatan mendengar sendiri dari mulut Mantan PM menjawab serangan bekas anak didik beliau Anwar Ibrahim mendakwa Mokhzani Mahathir memiliki sebuah syarikat pengelua...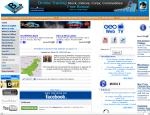 Bnewsworld SEPANG, Malaysia — Italian rider Marco Simoncelli died of chest, head and neck injuries Sunday after crashing and being hit by two other riders at the Malaysian MotoGP motorcycle race. He was 24. Race organizers said Simoncelli was...