Blog Posts - Money Camps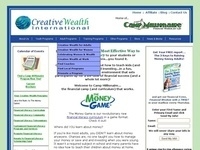 Imagine living in a house with electricity and plumbing but no one every showed you how to plug something in or turn on the faucet. You are living in the dark, have no running water to drink, cook with or clean with and you have no idea how to change...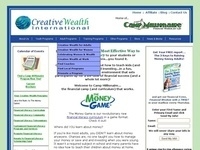 Santa Barbara, California – Creative Wealth Intl., LLC announces their exciting new women's financial workshop, Celebrating Women & Wealth, to be held in Santa Barbara, CA, March 12-13, 2016 at the fabulous Fess Parker Resort. It̵...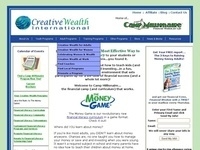 It's Green Friday! (If you already know you want to experience one of our events or covet one of our unique financial education programs, use the coupon GREENFRIDAY2016 to save 25%. Visit our financial literacy store and just use the coupon when yo...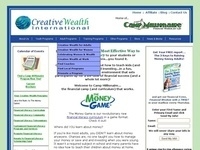 This year we are excited to announce the newest member of our Creative Wealth Coach Team, Kasey Hill from the beautiful state of Washington. Kasey, and her sister, are hosting two Camp Millionaire summer camps; one for 10-14 year olds and one for 15-...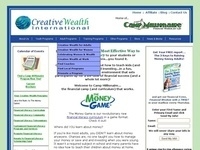 It's that time of year again when you start thinking about what your kids really need to be learning outside of school (aside from everything?) as well as what they'd like to be experiencing during their summer break. One of my own person...
Back by popular demand, parents this summer have the rare opportunity let someone else make sure their teens know exactly what it's going to take to move out and live on their own. Most parents admit they wished they'd learned … Continue re...