Blog Posts - Mystery Deaths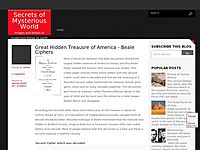 A dead body was found in Somerton Beach, Adelaide, South Australia in 1st of December 1948 and police couldn't identify any Identity card, passport or event the label of the dress he wears . When the police search further they found a paper of his se...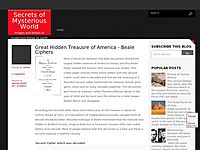 The Serial Killer who killed more than 37 peoples in last 1960s and 1970s decade got highly popular in North California State, America. The mystery thing is this serial killer sends the articles about the person who kill by himself for various newspa...