Blog Posts - Nasdaq:cnet
ChinaNet Online Holdings, Inc. (Nasdaq:CNET) Shares of CNET skyrocketed $0.94 (or +92.16%) to $1.96 on Friday's trading session after the company reported that its new growth strategy will focus on offering digital advertising services coupled...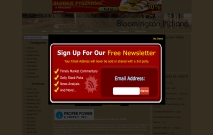 Smokefree Innotec, Inc. (SFIO) The health risks are several in the use of the cigarettes. The cigarettes are habit forming along with causing health risks for the smoker. Cigarette smoking gives bad breath and stained teeth. It can cause cancer and o...