Blog Posts - Nikolaus Harnoncourt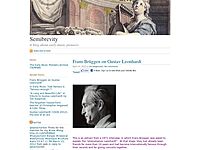 Presentation of the Erasmus Prize, 8 September 1980. F.l.t.r.: Alice Harnoncourt, Marie Leonhardt, Prince Bernhard of the Netherlands, Nikolaus Harnoncourt, Gustav Leonhardt. © Marcel Antonisse/ Anefo; Nationaal Archief, archiefinventaris 2.24.01.05...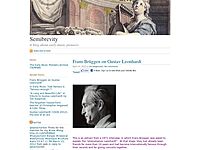 Alfred Deller, the Leonhardts & the Harnoncourts: their first ground-breaking recording made on original instruments in Vienna in May 1954. With details of the historical organ used, an excerpt from the record and a link to a 1952 Dutch radio re...