Blog Posts - Non-rant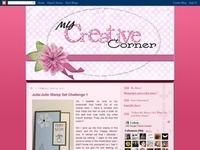 Yup, it was a busy holiday! I missed a posting but I do have one I will be putting on a bit later so please stop back!Hope your Christmas was a special one!Wanda...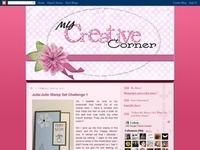 Just a quick post here and a wonderful photo to share with you.I hope you have a wonderful Christmas! I took this photo one night last week when we were driving around looking at the lights on people's homes. I loved the vibrant lights on this cute l...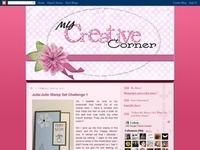 Do you like my new Blog Header?  Sara at Sara's Creative Adventures made it for me.  She's SO creative.  She sent me several to pick from and let me tell you it was VERY difficult!!!  I do have the program she uses to make this header but it's Gr...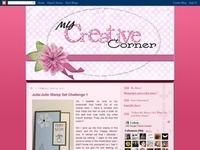 WOW, I can not believe I don't have a post for you today. I have several things in the works but nothing to show you today. But hang in there. The weekend is coming and I have some fun things for you to see!!!I can't remember when I missed a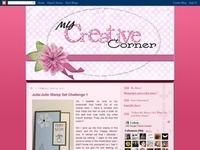 Sara over at "Sara's Creative Adventures" made this new header for me. She's not only a talented stamper but is wonderful at making blog headers too!!! I just LOVE it!!! Didn't she do a fabulous job. If you want one you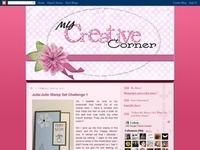 The technique pages are all boxed up and emails went out to those on the list. If you did not get an email from me please email me and let me know. I am having trouble finding my information on Cheryl S. Please email me Cheryl! I do have a few ext...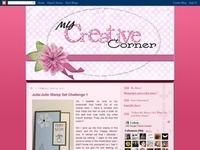 I would like to take this post and wish you all a VERY Merry Christmas. It has been a fun year of card and card craft making for me. I am enjoying ever moment of it. I have lots of new ideas down on paper and these will be appearing on my blog. I...