Blog Posts - Orange Revolution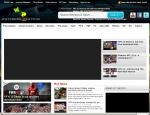 A judge has ruled that former Ukrainian Prime Minister Yulia Tymoshenko criminally exceeded her powers when she signed a gas deal with Russia in 2009. The verdict is still being read but its meaning is not fully clear. Prosecutors are seeking a seven...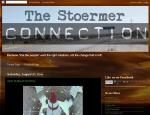 This is one of those "while that was going on, what else is going on" stories. One of the leaders of the Orange Revolution (2)(3) is jailed by the the pro-Russian party in power and the people are not letting her go quietly; a small sit-in is set t...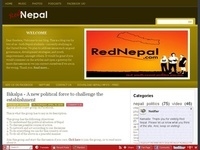 It was all going to be over. They said a revolution was coming. People were furious.In April 2006, during power outage in dark rooms of our school dorm in Kathmandu, as we turned on the radios, we felt something big was in the offing. We were stuck i...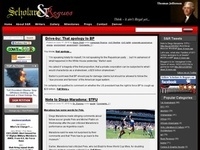 "When all you are becomes defined as the amount of information traceable to you, what are we then? What have we become, in a world where there is no separation, no door, no filter beyond which we can say, 'No. This is my personal space.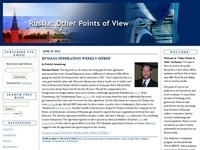 COMMENTARY by Gordon Hahn Recent events in Chisinau have underscored our point about the dangers of certain aspects of U.S. democratization policy, which tends to encourage such revolutionary seizures of power. Over a year ago ROPV carried an article...