Blog Posts - Parenting News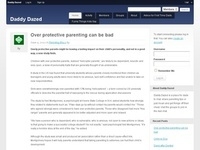 So, you've had that all-important first scan and finally allowed yourself to think about your new baby's room; but where on earth do you start? Planning a nursery can be a daunting task, particularly for new parents-to-be. Well, there's no R...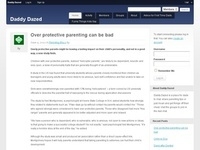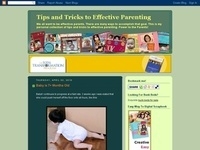 Kinderdijk Champions Child Safety Education with Aprica and Graco Baby Products RoadshowKUALA LUMPUR, 17 October 2013 – As every parent holds their new-born infant, the overwhelming feeling of unconditional love and care envelopes the child the mom...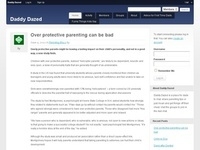 While there have been many changes in parenting styles over the past 100 years, there has also been a lot of continuity, and some trends that just keep on coming back. From the Edwardian parenting of the early 1900s, through … Continue reading...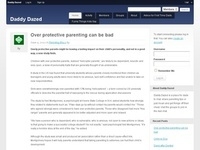 Goggle-eyed British kids spend almost five entire days every month playing videogames and watching TV, a shocking new study has revealed. The survey by Ronseal shows that children in the UK now spend an average of 4.7 days a month … Continue re...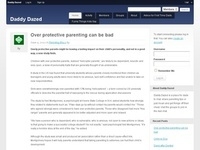 Italy is a country of "mama's boys" where grown men are still mollycoddled by their mothers and traditionally women have been the primary carers of children. But things are beginning to change. There is a new generation of Italian dads … Contin...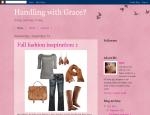 I don't normally comment on politics or news events on my blog. The reason for that is that I don't usually feel qualified to weigh in as a subject matter expert. I feel strongly about this story though and I think it is worth mentioning.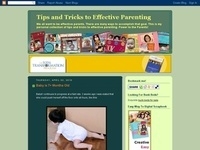 Everyone seems to be talking about it: Time Magazine's Cover that portrays a mother breastfeeding her 3 year old as he stands on a chair. The title is even more challenging: ARE YOU MOM ENOUGH?The topic has been debated by many parents: Attachment Pa...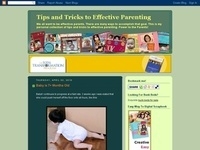 I watched this video yesterday and felt enraged and sickened. I'm glad this father found out what was really going on with his autistic son. You see, there were complains from school that his son was hitting the teachers and that is not normal behavi...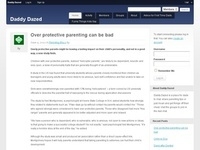 Lessons in tough-love parenting from  no-nonsense dad Chopper Papa I make no bones about it; I am a tough love parent. And by tough love I mean I have no fear of being the mean parent, when necessary. Whether that trait … Continue reading ...