Blog Posts - Pedalboard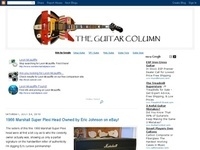 If you read one of my earlier posts on attaching pedals to Pedaltrain pedalboards without sticky Velcro, I wrote about using a rather cumbersome method involving non-adhesive Velcro straps and nylon cable tie.Two cable ties were looped around a pedal...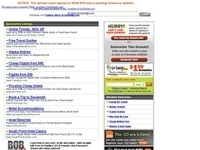 New Pedalboard (Front) Image by maury.mccown My custom NYC Pedalboards pedalboard arrived yesterday (a day early, no less!), so I spent last night setting everything up. It looks HUGE, but it's really only a foot wider than my old board. The ...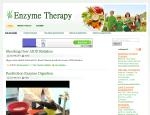 Features Serving Size – 2 capsules Does Not Contain: Milk, egg, fish, peanuts, crustacean shellfish (lobster, crab, shrimp), soybeans, tree nuts, wheat, yeast, or gluten. NO artificial sweeteners, flavors, colors, or preservatives. Product Desc...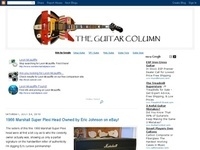 This one had me doing a double take. Silkscreened on the back of this innocuous, but very fine Analogman custom loop pedal is "WE DOPED AL SRIGHT". Who is Al Sright and why was he doped? Intrigued by this cryptic messa...
Another cool pedal board. Awesome delays and old-school distortion/overdrive tones.This guy knows how to use wah-wah (04:05). Uploaded on YT by qwertygitarr...
This is a very cool sounding pedal board. Very original. Awesome modulation effects. Just listen. beavis pedal board noize from dano beavis on Vimeo.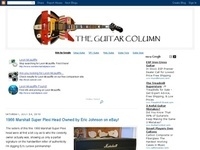 A high quality hook-and-loop fastener, StageTrix' Pedal Fasteners are designed to precisely fit the ubiquitous Boss pedals, as well as pedals in the Ibanez and Maxon range with a similar footprint.A nice feature is that the rectangular center of the...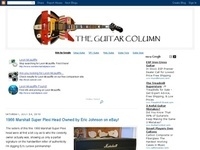 This might be of interest to any pedalgeek who never leaves for a gig without a veritable fruit-stand of pedals.If you have a single level pedalboard -- and two rows of pedals -- you've probably hit a control knob out of position by accident. Causing...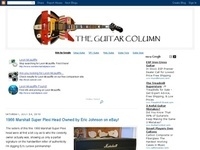 Here's an eBay listing for Steve Lukather's Fender Princeton Reverb amp:http://cgi.ebay.com/Steve-Lukather-Fender-Princeton-Reverb-Amplifier_W0QQitemZ200380004115QQcmdZViewItemQQptZLH_DefaultDomain_0?hash=item2ea7943713&_trksid=p3911.c0.m14(The l...