Blog Posts - Pelajaran Bahasa Inggris

Memang jarang kita menemukan poster bahasa inggris di Indonesia ini, namun bukan berarti tidak ada. Tempat-tempat yang banyak dipasang poster-poster …Continue reading →...

Kita bisa melihat banyaknya motto bahasa Inggris paling populer di internet yang dikemukakan oleh banyak orang, dan umumnya mereka adalah …Continue reading →...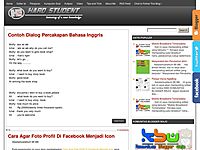 "I Did Not Mean To Hurt You" "Hello … Yustita!" Lucy's voice surprised me. Why not? She never comes so early like this morning. She usually comes a few minutes before the bell rings."Hi! What is wrong? You don't look yourself today.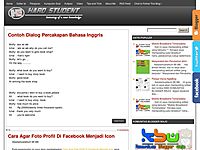 Assalamualaikum Warahmatullah WabarakatuhHonorable of the judge and all the audience I would like to say thank you very much to the organizing committee of this English competition, wh...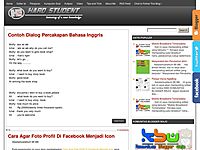 Mufty: ass wr.wb Ichal : wls wr.wb why do you...