Blog Posts - Peter Mckay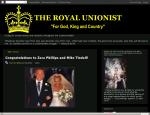 On July 4th one of the Canadian Air Force's Sea King helicopter is piloted by Prince William as his wife and a crowd in Prince Edward Island looks on during the 2011 Royal Tour. Today, a little over a month after their visit, Canada's governmen...
From Rick MercerThere's no doubt about it; Canadians have been very generous in Haiti. People in this country have given an incredible amount of money. But once again it's members of the Canadian Forces that are doing the heavy lifting. Because reall...
I don't believe what has happened since yesterday, when I had the audacity to voice an opinion contrary to the 'official position' approved by the State and Big Brother.I've had hundreds of hits (fast approaching a thousand) from quarters I can't bel...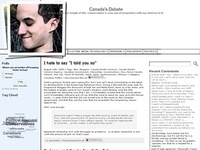 For those who missed it, the Toronto Star is reporting that Peter McKay has been suggested as a new head for NATO. This isn't the worst idea I've ever heard (no, that would be any idea involving a combination of Bev Oda and integrity), bu...