Blog Posts - Race Driven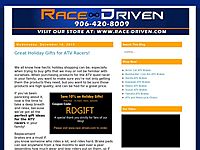 This Sunday, Nov. 10, will mark the second to last date on NASCAR's 2013 Sprint Cup Series schedule. Not to be confused with the Advocare 500 held in Atlanta each year (and won by Kyle Busch this past September), the Advocare 500 will take place at...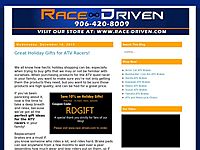 We would like to share a thank you letter written from our sponsored racer Dan Kujala as his Ice Racing season comes to an end, giving his gratitude to everybody who has helped this season! "Hello Everyone!First of all I would like to thank each and...