Blog Posts - Rambus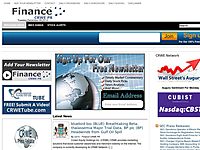 Rambus Inc. (RMBS) After the closing bell on Thursday, RMBS said that it has signed an amendment that extends the current agreement between the company and SK Hynix Inc. for use of RMBS' memory-related patented innovations in SK Hynix semicondu...
Rambus Inc. (RMBS) Keep a close eye on RMBS. The company has raised its revenue guidance, and now expects for the second quarter of 2014 revenue to range between $75 million and $77 million, up from the initial range of $69 million to $74 million. Fo...
The9 Limited (NCTY) NCTY reported that it has signed a non-binding letter of intent with a company with its principal business operations in China to dispose of certain businesses. In particular, according to the letter of intent, the acquirer plans...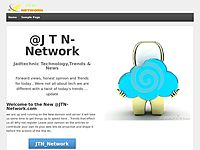 Follow @JTN_Network @JTN-Business-Tech Rambus signs six-year patent licensing deal with Fujitsu (via The Inquirer) PATENT LICENSING OUTFIT Rambus has inked a six-year patent licensing deal with Fujitsu covering integrated circuit products. Rambus has...