Blog Posts - Renesmee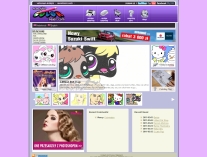 Breaking dawn is about to hit the theatres on the 18th of November! What better way to celebrate this than with some Twilight coloring pages? Are you ready to get dazzled by the Cullen family? To head on over to our Twilight coloring pages, click her...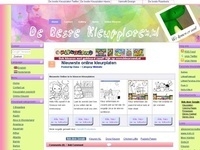 Binnenkort komt het vierde deel van de Twilight Saga: Breaking Dawn uit in de bioscoop! Om dit te vieren hebben we snel een aantal Twilight kleurplaten voor jullie bij elkaar gezocht. Krijgen jullie er al zin in om deze vampieren wat kleur te geven?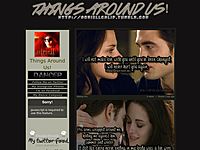 This epic saga lives forever.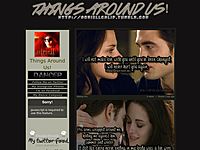 It's all led up to this. SHARE if The Twilight Saga will be in your heart forever!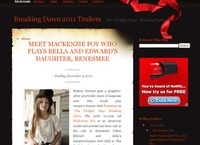 Renesmee Cullen, played by 10-year-old actress Mackenzie Foy, is Edward and Bella's daughter who we finally get to meet in the final instalment of the Twilight series! ...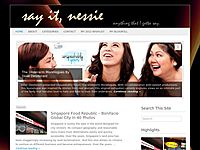 Breaking Dawn Part 2 is a must-see movie. I love it and I am definitely seeing it again this week and next week. Do I need to say more? I'm rating this 10 out of 10. Two thumbs up!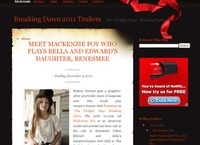 Mackenzie Foy talks about Rob & Kristen as parents on E! News. ...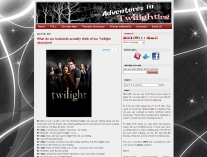 My oh My!  I'm still without  my laptop but found this awesome manip by @Nikola94 at DeviantArt. Doesn't it look like it could be a real Breaking Dawn Promo Poster?  Check out all the gorgeous Promo Poster Manips he's made!! It...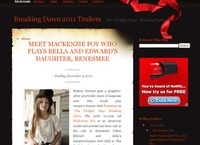 Twilight Breaking DawnPart 2 shifts back to Bella's perspective, finding her changed into a vampire and enjoying her new life and abilities. However, the vampire Irina misidentifies Renesmee as an "immortal child", a child who has been turned i...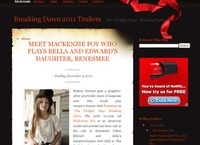 Renesmee, the half-human, half-vampire baby of Bella (Kristen Stewart) and Edward (Robert Pattinson), who is played by Mackenzie Foy, 11. How Awesome is this sneak peek of Entertainment Weekly? Go and check them out : Breaking Dawn 2 : 10 New Photo...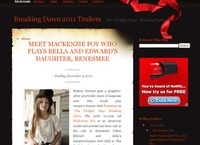 FINALLY we get a promo picture of Mackenzie Foy as Renesmee with her dad and mom. How adorable is this? "Twilight Saga : Breaking Dawn Part 2" is scheduled to hit theaters on November 16th and will serve as the final installment in Stephen...