Blog Posts - Retro Music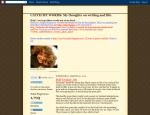 The Monday's Music Moves Me theme this week is "Songs That Inspire Us." Heck. All music inspires me,so I consider this week a freebie. Come join Music Monday and share your songs with us. Rules are simple. Leave ONLY the ACTUAL LINK PO...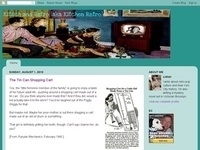 A player piano from 1914I was thinking about my piano years the other day, because the holiday season is around the corner (approximately) and that is my time to play the piano once again. I took piano lessons for 6 years as a teenager, and though th...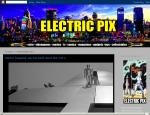 HOWZ ABOUT THESE THEN POP PICKERS Before music got rubbish and long before the Top 40 turned into one long promotion to X-Factor, the number one program for music fans in the UK was Top of the Pops. Every Thursday at 7pm, you'd find me sat in fro...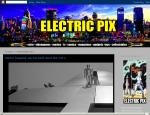 ROCKING ALL OVER THE BEDROOM My first record player. The Dansette Junior Deluxe single speaker was a 1969 Christmas present that was much loved at the time. First record on it, from memory, was a double sided Disney 45 with "Twinkle Twinkle Litt...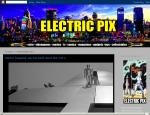 CHARLES HARDIN HOLLEY - THE REAL KING OF ROCK AND ROLL Love this guy so much. More than any other musician, his was the voice I grew up with during the sixties through the single speaker of the family record player. Dancing around the room, strumming...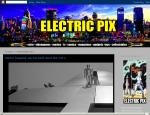 SLADE - KINGS OF GLAM ROCK. Okay, here's a confession I'm not in the least bit embarrassed to admit to - I fucking loved the Glam-Rock period of the early 70's where butch - and not so butch - blokes pranced around the stage looking like they'd been...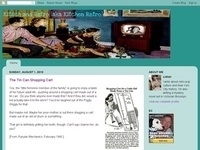 Duke University Libraries Mary Ann was a picture fan But she worked hard all day Washing dishes, still she had wishes To star in a photo play One day Mary fell asleep it seems Mary had some very pretty dreams She dreamed a fairy came to her that da...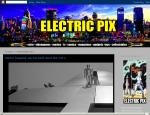 "ALL OR NOTHING" Remembering the great Steve Marriott and Ronnie Lane.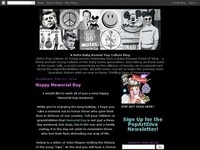 Today in 1968 The Rolling Stones filmed their famous "Rock and Roll Circus", creation and brainchild of Mick Jagger. Though originally it was set to air on the BBC it never did. It was finally released nearly 30 years later (1996) as a film.The Rol...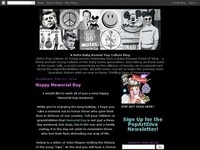 This week's Old School Friday is "Greatest of all time". Oh come on Marva! Greatest what? Greatest rocker, greatest R&B, greatest Peggy Lee Female Impersonator??? You really are going to give me a chance to mess with this theme aren't ya??? Ok...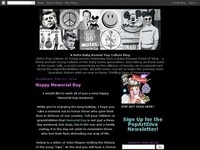 I'm feeling a little lazy today and I have to get upstairs to my graphics computer and get to work so I'm just going to post a few of my favorite TV Themes from the seventies:Happy Days - rockin all week with you:Laverne & Shirley - schl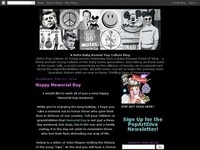 Order MUSIC MASK as Fine Art Giclees and On Gifts and ApparelGreat Horny Toads!So many of you enjoyed me posting up the TV themes I posted recently I've decided to post a few each week.Today I'm posting a few of my favorite cartoon themes and s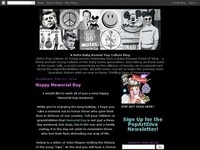 Order MUSIC MASK as Fine Art Giclees and On Gifts and ApparelGreat Horny Toads!So many of you enjoyed me posting up the TV themes I posted recently I've decided to post a few each week.Today I'm posting a few of my favorite cartoon themes and s