Blog Posts - Robert Gibbs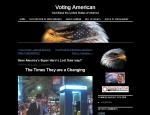 I'm sure everyone remembers when Vice President Dan Quayle made the Potato remark that resonated throughout the Media for weeks and months and is still referred to today.  One has to wonder where the Media is when we hear this … Continue...
The Dumbest Vice President in history stepped in it earlier in the week, Robert 'Baghdad Bob' Gibbs did so on Sunday. Filed under: 2012, barack obama, election, news, video Tagged: abc news, buried, Middle class, Robert Gibbs, This Week...
Robert Gibbs says on "Fox News Sunday" that President Obama has been transparent with the White House press since he took time to answer one (1) single question this year from the White House Press Corps.
On ABC's 'This Week,' Robert Gibbs, an adviser for Team Obama's 2012 campaign and former Spokesidiot for President Obama, said Mitt Romney's London gaffe was 'embarrassing for our country.' Never mind the fact that Piers Morgan, a Brit, confirmed tha...

Sheriff Joe Arpaio dragged out the birther fantasy yet one more time yesterday, releasing a report that found fault with Barack Obama's birth documents. I understand that paranoia is insatiable, and if you want to believe that a birth cer...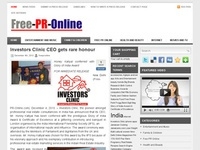 (CBS News) The Rick Santorum bandwagon is picking up speed. The latest Gallup tracking poll of Republican voters finds Santorum leading Mitt Romney by eight points. Over the weekend, Santorum attacked President Obama, and the Obama reelection campai...
Is Obama really polarizing in what he does or are people polarized against him?