Blog Posts - Santa Card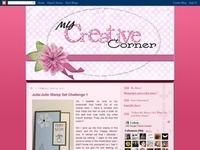 I almost forgot to get this post done for the blog!!! I was SO into wrapping gifts, cleaning and baking that I almost forgot about my blog!! Oh and I went out shopping. Yup! Me! I never do that and the sad thing was I really didn't need anything. Jus...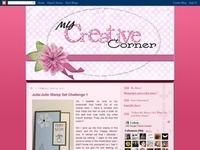 Ok, the minute I saw this at Joanne's blog "Sleepy in Seattle" I knew I had to make one!!! (the clip on the bottom is one of those card holder stand things. I put it on the card to take the photo)Isn't it just the cutest? I laughed when I...