Blog Posts - Satyanand Stokes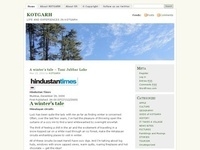 By SUSAN VISVANATHAN Feb 28 2014 The story of Samuel Evans aka Satyanand Stokes who brought new crops to Shimla. How I came across the farmer of Kotgarh is an interesting tale by itself. So bear me out before I … Continue reading →...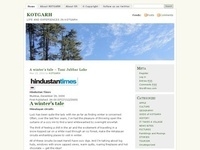 On 22nd February 1910, at the Cathedral Church of the Resurrection in Lahore, Bishop George Alfred Lefroy (1854-1922) inaugurated the Brotherhood of the Imitation of Jesus. Reverend Samuel Stokes (1882-1946), an American missionary, became the provis...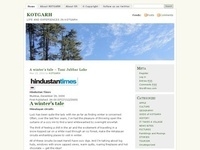 Kotgarh valley is famous for its world class quality apples. The apple cultivation of the place was initiated by Satyanand Stokes who was an American missionary. Samuel Evans Stokes, an American Missionary landed in Kotgarh in 1904 as a young …...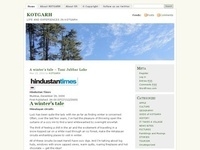 Source: The Hindu | August 25, 2013 Raj Kanwar August 16 was the birth anniversary of the American who took part in India's Independence struggle and gave Himachal Pradesh its signature apples. Raj Kanwar remembers Satyanand Stokes. Who was Sa...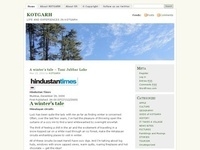 On Stokes' arrest 17 years after his arrival in India, Mahatma Gandhi wrote: "That he (Stokes) should feel with and, like an Indian, share his sorrows and throw himself into the (freedom) struggle, has proved too much for the (British-Indian) gov...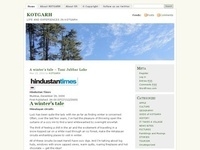 WALK into an apple orchard, small or large, in the upper hills between July and October, and the conversation inevitably veers around the 'season'. Whther it is good, bad, or indifferent, whether there are gains or losses, whether the prices are...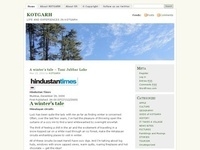 It was during a visit to America in 1915 that Samuel Stokes heard about the new strain of apples patented by the Stark Brothers nursery in Louisiana called the Red Delicious. He bought a few saplings and planted them at his Barobagh orchard in Thaned...
Enjoying an apple after a nice lunch on a Sunday ...