Blog Posts - Sci-fi Classics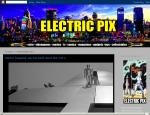 "SEE HOW IT WILL HAPPEN IN YOUR LIFETIME!!" A classic scene from George Pal's technically accomplished "Conquest of Space" A personal favourite.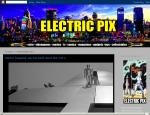 BEYOND LIES THE INFINITE MICROVERSE - SCOTT CAREY AWAITS HIS ULTIMATE FATE "So close -- the infinitesimal and the infinite. But suddenly, I knew they were really the two ends of the same concept. The unbelievably small and the unbelievably vast...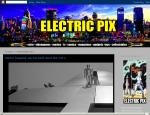 WE FOUGHT THE INTERPLANETARY LAW AND THE INTERPLANETARY LAW WON The arrival of Gort. Intergalactic law enforcer and all round bad ass. A seminal moment in a great classic played out to the electronic sound of Bernard Hermann's haunting score.