Blog Posts - Screaming Trees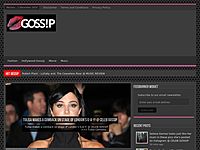 Phantom Radio Album by Mark Lanegan Band @ Music Reviews >>> Mark Lanegan is the kind of musician whose talent inspires devotion and obsession in the many, many fans who follow him faithfully through his nomadic, prolific catalogue. You...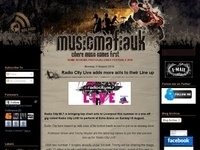 Tuatara to release new album UnderworldTUATARA, the renowned instrumental supergroup featuring members of REM, Pearl Jam, Screaming Trees, and Luna, are releasing their first album in almost 7 years. The new album, titled "Underworld", will be...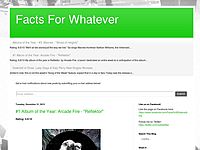 Note: This is my US history term paper, and is thus significantly lengthier than my other posts, just as a heads up. Teenage Angst Has Paid Off Well: Grunge and Social Revolution M...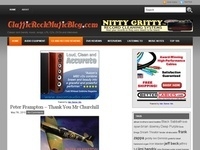 Negativland – Escape From Noise Long weekends mean extra time to dig through the stacks of dusty vinyl and teetering CD columns here at Chez Polzin.  I've unearthed an LP that seriously blew my mind and the minds of my fellow volunteer DJs at ou...

ClairvoyanceReleased January 1, 1986, Label Velvetone1.Orange Airplane 3:022.You Tell Me All These Things 2:123.Standing on the Edge 5:394.Forever 4:225.Seeing and Believing 3:356.I See Stars 4:327.Lonely Girl 3:068.Strange Out Here 4:279.The Turning...

Even If and Especially WhenReleased 1987, Length 36:24, Label SST1.Transfiguration 3:532.Straight Out to Any Place 2:003.World Painted 2:594.Don't Look Down 2:535.Girl Behind the Mask 2:336.Flying 3:147.Cold Rain 3:348.Other Days and Different Planet...

Invisible LanternReleased January 1, 1988, Length 40:43, Lavel SST1.Ivy 3:162.Walk Through to This Side 2:323.Lines & Circles 3:454.She Knows 2:155.Shadow Song 4:156.Grey Diamond Desert 4:227.Smokerings 3:438.The Second I Awake 2:599.Invisible La...

Buzz FactoryReleased 1989, Length 39:23, Label SST1.Where the Twain Shall Meet 3:292.Windows 2:423.Black Sun Morning 5:034.Too Far Away 3:375.Subtle Poison 3:536.Yard Trip #7 2:247.Flower Web 3:418.Wish Bringer 3:069.Revelation Revolution 2:4310.The...

Uncle AnesthesiaReleased January 29, 1991, Length 47:05, Label Epic1.Beyond This Horizon 4:132.Bed of Roses 3:023.Uncle Anesthesia 3:524.Story of Her Fate 1:415.Caught Between 5:036.Lay Your Head Down 3:327.Before We Arise 2:268.Something About Today...

Sweet OblivionReleased September 8, 1992, Length 46:13, Label Epic1.Shadow of the Season 4:342.Nearly Lost You 4:073.Dollar Bill 4:354.More or Less 3:115.Butterfly 3:226.For Celebrations Past 4:097.The Secret Kind 3:088.Winter Song 3:439.Troubled Tim...

DustReleased June 25, 1996, Label 44:14, Label Epic1.Halo of Ashes 4:042.All I Know 3:553.Look at You 4:424.Dying Days 4:515.Make My Mind 4:116.Sworn and Broken 3:347.Witness 3:398.Traveler 5:229.Dime Western 3:3910.Gospel Plow 6:17Dust is the s...

Last Words: The Final RecordingsReleased August 2, 2011, Label Sunyata Music1.Ash Gray Sunday 3:36 2.Door Into Summer 3:27 3.Revelator 4:33 4.Crawlspace 4:195.Black Rose Way 4:23 6.Reflections 4:06 7.Tomorrow Changes 3:518.Low Life 3:49 9.Anita...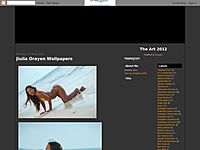 BEAUTY & THE BEASTPossessing one of the sweetest voices in contemporary music, meant Isobel Campbell slotted rather neatly into Glasgow folk-pop ensemble, Belle & Sebastian – the band she started with former lover, Stuart Murdoch - but j...