Blog Posts - Secret Comedy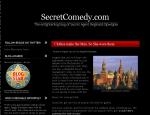 MASINT, my dear reader, refers to "Measurement and Signature Intelligence." Whenever you read a thermometer, you are learning some MASINT. The degree of temperature is the "measurement." The coldness or heat causing that degree (the a...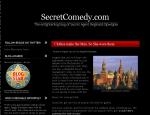 This post is about espionage during the American Revolution. It is also about the bad guys, for during that conflict that created the United States, one particular spy operating against the Patriots provided to his Royal employers hundreds of reports...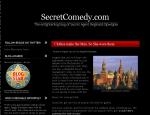 After Adam and Eve got evicted from the Garden of Eden, presumably for being lousy tenants — from a rent-free property, mind you — they proceeded to sire a dysfunctional family. Sacrilegious for me to say, you say? Well, all humanity is a dysfunc...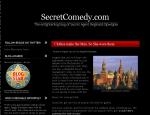 In the beginning God created the Heavens and the Earth. And the Earth was without form and void. And considering what we've done to it ever since then, it was probably better off. Oh yes, we miserable humans have filled one millennium after another...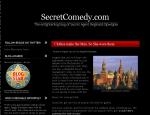 What is an official seal? An official seal is a logo of officialdom that a government agency affixes to its reports as a colorful symbol of its bureaucratic existence and, therefore, of its excellence. Once upon a time, one of America's intelligenc...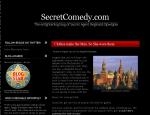 Washington, D.C., has long attracted unto itself colorful bureaucrats and blank politicians, lobbyists and lobby-doormen, lawyers and the attorneys of lawyers, party hacks and party animals, journalists and spin-meisters, scandal-mongers and power-sm...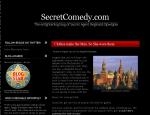 In India, the practice of espionage dates back to ancient times, at least as far back as an ancient book entitled the Arthashastra. The title translates roughly as The Science of Worldly Wealth. The book's author called himself Kautilya — a p...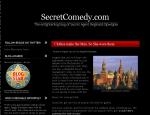 Once upon a time there was a guy named John Honeyman. Yes, I know — it is a cute name and, no, I didn't make it up. You can't make this stuff up. Well, you can. But I'm not. Honeyman the man was anything but a honey, however. In fact, he was...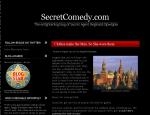 Would you believe that the CIA employs dogs? Would you believe that the CIA has a K-9 Hall of Fame? Would you believe that it's online? Would you believe that the dogs actually give interviews? You'd better believe it, because here's the li...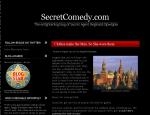 When I was first hired as a spy, I didn't know where our secret Headquarters was located. (Imagine that: a secret Headquarters which really is secret.) Fortunately, I had a mentor who walked me there. "You know, Reggie," he said as we walked th...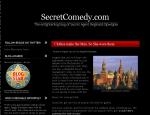 At this point in our relationship, my dear reader, I already know you to be a person of supremely admirable qualities. I know because you are reading this blog. You are rare indeed. Really. Do you know that fifty percent of human beings — a stagger...