Blog Posts - Selina Jen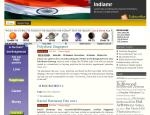 Selina Jen & Richard Chang Auction Their Wedding Invitation,The starlet and her fiancé donated their autographed wedding invitation for a charity auction.S.H.E. member Selina Jen was supposed to tie the knot with her boyfriend Richard Chang when...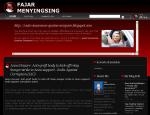 Selina Jen; Jen Chia-Hsüan; 任家萱; Rèn Jiāxuān - Sai Lin Na (賽琳娜) Profile and Biography - Taiwanese girl group S.H.E.Jen Chia-Hsüan, more commonly credited as Selina, is a member of the Taiwanese girl group S.H.E. On June 11, 2004, she...

Taiwan pop trio S.H.E's Selina Jen has undergone surgical debridement to remove damaged tissue from the site of the burns she suffered when an explosion scene in her upcoming drama "I Have A Date With Spring" went awry, reported Taiwan media.Speaking...