Blog Posts - Sense3.0
HTC's been around this block before — the LTE one, that is. Back in March, the manufacturer was the first to hold Verizon's hand as it tested the 4G waters with the Thunderbolt. That launch may have been fumbled (see: hotspot cyclin...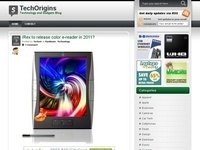 The iPhone 4 takes fantastic pictures, for a phone. With the myTouch 4G Slide, HTC's promising the first phone since the iPhone that takes better pictures and doesn't suck at, well, everything else. The Slide's got an 8-megapixel ba...
You saw the specs confirmed a little earlier today and you even got to glimpse HTC's new Sensation in the flesh. Now it's time to watch this 4.3-inch Android device... Read more »...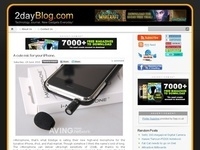 The reason why nerd heads are standing on Android's boat is due to the customized ROMs, and here's another reason why. HTC's just shown off their brand new Sense 3.0 for the Android phone Sensation 4G, and you ain't getting it officially from...