Blog Posts - Sharepoint Answers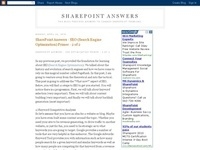 SharePoint Answers - SEO Optimization Primer - 2 of 2In my previous post, we provided the foundation for learning about SEO (Search Engine Optimization). We talked about the history and evolution of search engines and how we have come to rely on thi...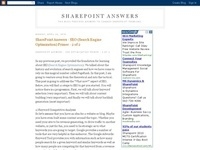 I have received a number of questions recently about Search Engine Optimization (SEO) and how it relates and can be applied to SharePoint externally facing websites. As a colleague of mine accurately noted, "SEO Optimization is about 10% technolog...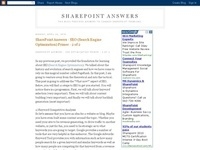 SharePoint Quick Tip - Image wrapping textSometimes the simplest solutions are the best. That can be said with the solution of wrapping text around an image in a Rich HTML Editor fields within a Web Content page within MOSS.This is a very simple sol...