Blog Posts - Shop Of The Week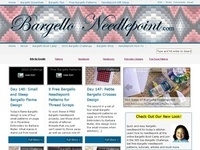 Inspired by the 2010 Bargello Needlepoint Challenge, these new Bargello Shop items are both functional and fun. Come and visit the new Bargello Needlepoint.com Shop and browse through the available items. They've been designed especially with you in...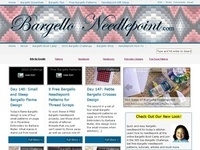 One of my favorite US cities is San Francisco, CA. On many a business trip and vacation, I had the pleasure to enjoy a foray into Needlepoint Inc, a full-service needlepoint shop. In addition to browsing among the original hand-painted canvases on di...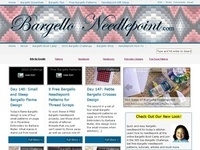 Located on Historic Street in Ogden, UT, The Needlepoint Joint carries quality supplies for all types of needlework and needlepoint. The shop has been there for 37 years and in that time has amassed a vast array of threads, yarns, tools and fabrics--...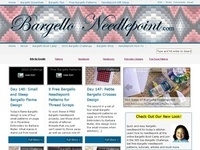 Live in New England or looking for a hand painted needlepoint canvas to commemorate a visit? Knit & Needlepoint, located in the historic Back Bay area of Boston, MA is THE place to find scenes from Boston to Cape Cod to Nantucket and Martha's Vi...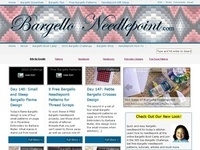 On one of many business trips to the Scottsdale AZ area, I had a chance to visit Quail Run Needleworks and spend an entire afternoon there. There were so many hand-painted needlepoint canvases, threads, fibers, finishing accessories, charts and stitc...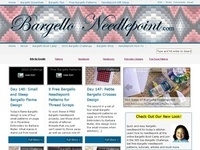 Located in a prestigious area of Wilmington, Delaware, The Jolly Needlewoman is a quaint needlepoint shop with colonial American charm. The shop looks like a home that was converted into a store; but when you enter it there are small intimate rooms w...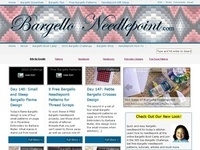 Looking for a custom hand-painted canvas from a photograph or an original idea? Two The Point Needlearts in Overland Park, Kansas is the shop for you! They can provide you with designers who paint custom monograms, initials, your favorite sports team...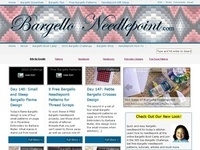 When I lived in Connecticut, my local needlepoint shop was Next Station Needlepoint. It gets its name from the busy New Canaan to New York City commuter train station around the corner [...]...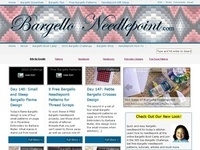 Needle Nook of La Jolla provides premier needlepoint services and offerings to delight stitchers of all levels. The large and varied painted canvases, threads, fibers and other needlepoint accessories make it one of the most well-known needlepoint sh...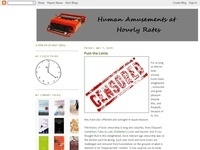 How I miss the old London Routemasters...fond memories of travelling to school in the Elephant and Castle each day with a walkman the size of a house brick and the smell of eau de Silk Cut wafting around on the top deck...Nothing beats the sense of e...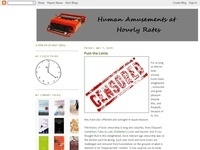 Each week I'm going to be recommending some of the books, films, music and shops that inspire me. I think it's a great way to introduce them to a wider audience and I hope you will take a punt on some of my recommendations and enjoy them as much...