Blog Posts - Site Of The Week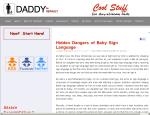 Daddy by Default's Site of the Week feature is MyBlessedHome.net, a great blog which gives you a rare glimpse into the daily life of a family of 10. Complete with tips on homeschooling, parenting advice, product video reviews, and even some sl...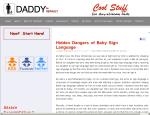 GenXDaddy is a great blog run by my friend,  and former colleague, Jason Priluck.  His tagline is "Adventures in Being a Dad" and you can imagine the kind of trouble Jason gets into as soon as you see the picture on his home page (featu...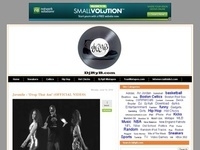 Matt "Vick" Leinart You don't get that tan in Arizona. Westfield, IN I have a feeling that the EVIL Walmart lawyers will squash this site any day now so I highly recommend you check it out as soon as possible. It is defintiely one of th...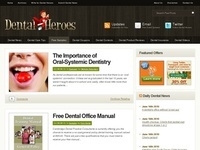 If you're anything like me, you like to do as much research as possible prior to making important decisions - such as choosing a new dentist. Luckily, there are a number of great websites online that point you to available dentists in your area. I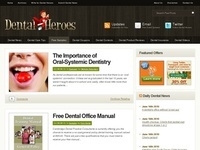 Founded in 1984, Dentek® is still a young company, but considered by many to be among the most innovative dental product companies in the industry. Already, Dentek® has achieved the distinction as the "leader in US retail sales of manual dental too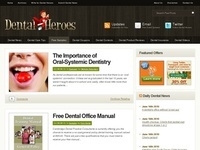 Some of you may remember a post I wrote a while back titled "5 Fantastic Dental Blogs You Should Be Reading." With all of the great dental blogs out there these days, I think it's time to add to the list.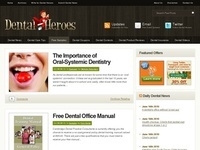 If you've ever browsed the net for dental care blogs, you've probably noticed that quite a few exist. However, you've probably also noticed that almost none of them are updated regularly. However, I have a number of blogs tha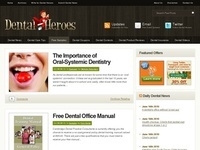 This week, I'm featuring ADA.org, the home of the American Dental Association. ADA.org is among the top dental-related websites on the internet both in terms of popularity and in terms of credibility. Therefore, I consider it the perfect candidate fo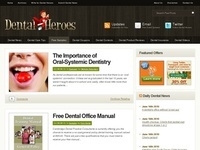 If you've been following the Dental Heroes blog for a while now, you've probably noticed my freestyle approach to topic selection. Up to this point, I've been writing about anything related to dental care that's on my mind at the time - with...