Blog Posts - Skin Care Recipe
I would think that most all who read my blog are well aware of the fact that I'm not a fashion buff. I don't give a rip what the latest styles are or what colors are going to be big this spring. And you're SURE not going to be finding ME...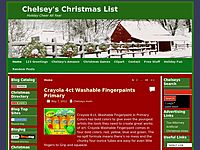 A guide to using the most effective ways to caring for your skin by using natural and organic ingredients to make your own skin care recipes. Continue reading →...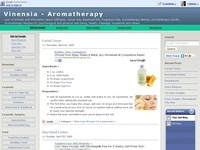 Ingredients : 2 oz. vodka 6 oz. witch hazel 20 drops Grapefruit 10 drops Tea Tree 10 drops Cypress Preparation : Add all ingredients to a 8 oz. bottle and shake to mix all ingredients. Be careful when adding the essential oils. The first time you mak...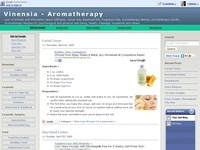 Ingredients : 10 oz. unscented lotion12 drops Patchouli25 drops Sandalwood5 drops Carrot SeedPreparation : Pour the lotion into a bowlAdd the oils and then mix very well. Once mixed, add the lotion back to the bottle. Benefits of The Oils :Patchouli,...