Blog Posts - Slodycze
Surowa czekolada, nareszcie! Niektórzy blogerzy wiedzą jak o niej marzyłam! Jak ją dostałam od Ani to rozkoszowałam się samym jej istnieniem :D Głaskałam opakowanie, robiłam mu zdjęcia, czytałam milion razy etykietę na dzień... Sp...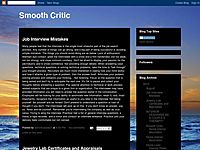 THIS CANDY SHOP IS IN THE HEART OF GREENPOINT AND OFFERS HUNDREDS OF TYPES OF OLD WORLD POLISH SWEETS. BINS OF PRALINES, HARD CANDIES, JELLIES AND CREAM FUDGE COVER THE COUNTERS. THE SELECTION OF FOREIGH CANDY CAN BE OVERWHELMING, B...