Blog Posts - Smartypants Goes To Kindergarten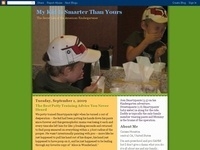 Smartypants is not enjoying Kindergarten. We're 5 days in and already I'm getting, "I wish I were sick for 152 days so I wouldn't have to go back to school."I'm sorely tempted to pull him out of his public half day Kindergarten and homeschool him.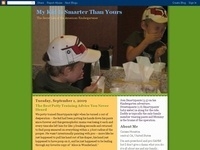 "That wasn't as bad as I thought it would be," I said to my husband as we walked to the car after dropping Smartypants off for his first day of Kindergarten.Then I realized: we just dropped Smartypants off for his first day of Kindergarten! "This is...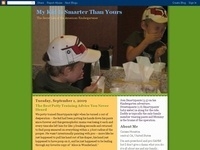 Bored as a cord. That's what was screaming through my head as Mrs. Roldan ran through a few Kindergarten drills with Smartypants. During our casual meet and greet last week she asked Smartypants to sit with her so she could do "a quick screening."U...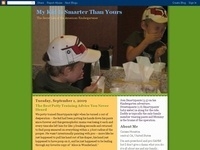 God, please keep the calls from the school to 2 max per week.Smartypants starts Kindergarten Thursday. Where did the time go?Image: Smartypants at 8 months oldMrs. Roldan, Smartypants' teacher, invited us to meet with her last Friday. Smartypan...