Blog Posts - Smp 3 Singosari Malang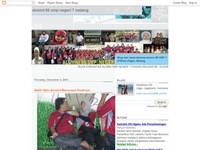 Kumpul teman alumni SMPN 3 Singosari Malang (Exs SMPN 7 Malang) di Mallioboro Jogjakarta Desember 2011.Evi,Ana,Tatik...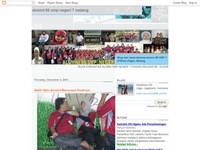 Masa indah sekolah SMP di SMPN 7 Malang yang sekarang menjadi SMPN 3 Singosari Malang...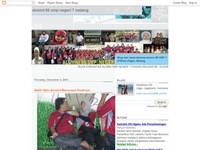 For travelers from abroad beautiful beach is a place of love as the island Sempu, Malang, East Java, Indonesia clean beaches with white sand but to get to this island should hire a boat to cross to the island .......... ..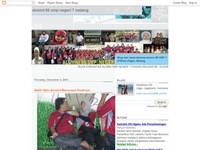 Kresti G ,Hardwiana alumni SMP 7 Malang yang sekarang menjadi SMP 3 Singosari...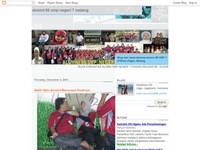 Untuk memeriahkan acara reuni alumni 86 SMP 7 Malang , sekarang SMP 3 Singosari yang di luar daerah pada pulang kampung, foto ini diambil setelah selesai acara. ketoe kok podo loyo..... kaos biru lagi tidur, ngorok lagi.....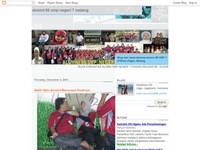 SMP Negeri 3 Singosari kabupaten Malang terletak di sebelah timur kecamatan singosari jalan menuju ke bandara Abd. Rahman Saleh, tepatnya di jalan aragani komplek TNI-AU Pagas Singosari Malang dan sekolah ini bias...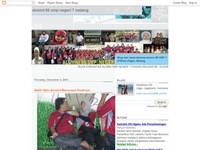 Puncak Acara Reuni Alumni 86 SMP 7 Malang tanggal 3-4 Juli 2010 diadakan di taman rekreasi Sengkaling dengan menampilkan artis artis ibukota......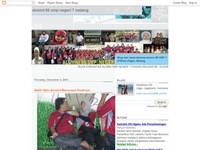 Artis bintang tamu pada acara puncak penyanyi dari pulau sebrang Borneo .....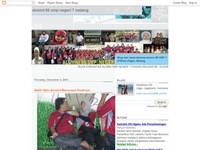 Amir Machmud Bin Siradj , Ninik Catur Endah Yuliati , Ephi Sri RahayuSemboyan Alumni SMP 7 Malang dilihat dari tangan jari 2 menunjukan dua anak cukup laki laki, perempuan sama saja. koyo promosi .........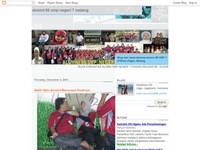 Foto Reuni Akbar Alumni 86 SMP N 7 Malang - Juli 2010 ........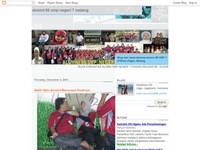 Alumni 86 Foto Bareng Bapak Guru SMP 3 Singosari Malang, dulu SMP Negeri 7 Pagas Malang di depan .........