Blog Posts - Sona 2013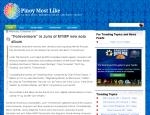 A photograph of a riot police, PO1 Joselito Sevilla at SONA 2013 rally, whose story is heartwarming, have gone viral online. When asked by ABS-CBN News photo journalist Rem Zamora why he cried, Sevilla replied: "Sa gutom at pagod, walang tulog, wal...
Representative Lucy Torres walks the red carpet. Photo by Fernando Sepe, Jr. via ABS-CBN While I do share Senator Miriam's sentiments on who should get the limelight on SONA, part of the reason why I watch it is to see how our officials & their...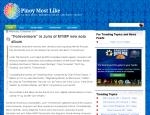 President Aquino SONA 2013 English Translation- Full Transcript is available here after President Aquino's speech delivery. English Translation of the 2013 SONA The English translation of the SONA will be uploaded shortly after the President's del...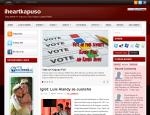 Watch GMA Network SONA 2013 Live Stream Coverage. Political analyst Mon Casiple, student leader Heart Diño, activist Mong Palatino, and US-based lawyer Rodel Rodis join Howie Severino for a discussion on PNoy's SONA at 5:00 PM on July 22. This Ju...