Blog Posts - Soteriology
Welcome back to The Philosopher's Lexicon. My primary goal in this series is to explore common philosophical vocabulary, hopefully transforming these words from useless jargon into meaningful terms. My secondary goal is to highlight how contentiou...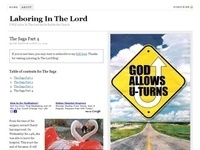 For three days Rome was plundered. Women were attacked, the wealthy slaughtered, art destroyed, and the city battered beyond recognition.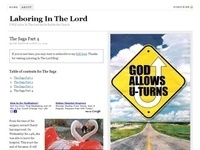 Taking Hold Of It Not that I have already reached the goal or am already fully mature, but I make every effort to take hold of it because I also have been taken hold of by Christ Jesus. 13 Brothers, I do not consider myself to have taken hold of it.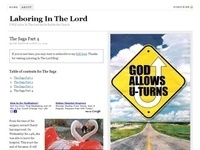 The Ephesians were first reminded to remember the height from which you have fallen!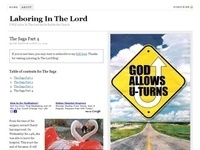 Sign up to receive Laboring In The Lord by email and receive an ebook; Intimacy With Jesus: The Manifesto Of The King: The Sermon on the Mount The sermon on the Mount is one of the most beautiful, complete, difficult, and misunderstood teachings tha...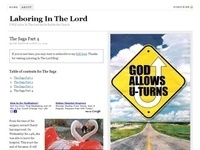 Will To Be Faithful By Oswald Chambers Will To Be Faithful . . . choose for yourselves this day whom you will serve . . . —Joshua 24:15 A person's will is embodied in the actions of the whole person. I cannot give up my will— I must exercise it...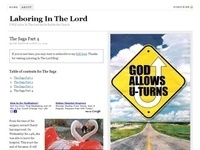 Two Stages Of The Christian Life A.B. Simpson Do not fail to mark these two stages in Christian life. The one is the Spirit's work in us, the other is the Spirit's personal coming to abide within us. All true Christians know the first, bu...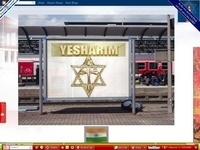 THE NOBLE'S RELUCTANCE-SILENCE THE TRUE DIGNITY OF JESUS! Jesus before Caiaphas Matt 26:63 Previously Jesus was silent before Caiaphas(Matt 26:63) and Herod (Luke 23;9); now He was silent before Pilate perhaps the divinity of Christ observed t...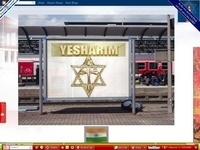 REVELATION PROPHET HABBAKUK - PEOPLE ARE LIKE FISH IN THE SEA The evil fishing "You have made people like the fish in the sea,  like the sea creatures that have no ruler. The wicked foe pulls all of them up with hooks,   he cat...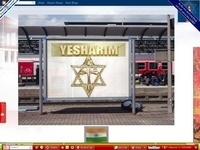 The Fishermen in the Millenium & Prophecy of New Jerusalem Temple The River From the Temple Prophet Ezekiel led by the angel.Ezekiel 47 "The man brought me back to the entrance of the temple, and I saw water coming out from under the...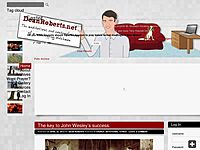 I was having a chat with a couple of my friends at Uni this week about atonement. We were discussing the various things that happen on the cross as Jesus hangs on it, and the implications of those things on our lives. Then the subject came up about t...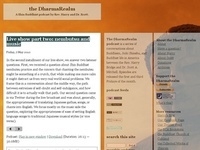 Inspired by a listener question, we explore some of the superficial similarities between Pure Land Buddhism and the monotheistic religions. After considering the difficulty of really knowing the historical origins of Mahayana Buddhism and Pure Land B...