Blog Posts - Sports Blogging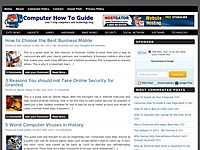 We love sports and we love technology. Something special happens when the two combined. It's as if we can't help ourselves. We need to go out straight away and buy the latest gadgets. Not only do they make sports better, but they give us...
After a long hiatus we're bringing TSF back to life! I know you all missed us but lets get this going...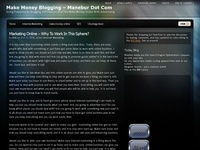 Blogging about your favourite sports and past times might be simple at first. You can post about your preferred team, your own training and competitions, views on the league and so on. There could be an endless supply of content, but then like about...
The Erin Andrews video scandal is now apparently being turned from a privacy issue to a race issue, well at least according to Foxsports.com Writer Jason Whitlock.Whitlock is claiming that ESPN has been pretty quiet about the whole thing. I honestly...
Sorry Santa, The Sports Flow hasn't been a good blog lately. We've been bombarded with college stuff and Christmas. Sorry to our fellow posters/readers with the lack of posting. But we wanted to wish everybody a belated Merry Christmas and Happy