Blog Posts - Story Romance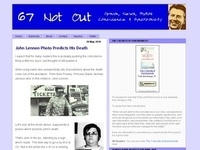 Here's a coincidence or synchronicity story sent to me via Google+. It's another photo coincidence."I fell into conversation with the new manager of a store I often frequent. I thought it odd, but he asked me if I'd like to see some of his photograph...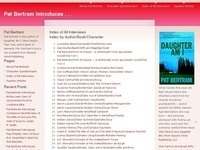 What is your book about? CRACK IN THE WORLD tells the story of Emily, who is molested by her father. Emily is a member of a large family as she becomes increasingly isolated and all alone. After moving to Rhode Island she develops a strong outside su...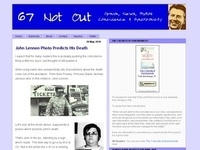 It's funny how many people have a coincidence story of some sort to tell. We were out walking and met a man we often see and got into conversation. I'm not sure how we got to the subject but Karin mentioned to him that I write about coincidences. "Ah...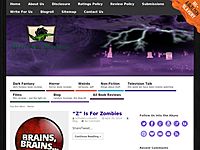 The Angelic Hybrid A Short Original Story By Vincent ********** The Caribbean could be said to hold its own fair share of superstitious beliefs. After all, the mass of the populous of the Caribbean has its ancestry traced back to Africa. With this be...
Here's a coincidence story from Rich Masterson."I was on holiday last year and was wandering about in Calla D'Or, Mallorca. I couldn't help but notice a youngish man with a beautiful woman. She was all smiles and looked like she was very happy. I wen...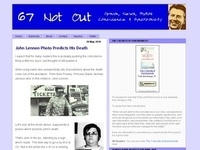 Here's a short romantic coincidence I came across recently. I suppose it would be considered a classic now, but can you imagine a better meeting? "When I was a struggling musical student," the famed heroic tenor Lauritz Melchior once recalled, "livin...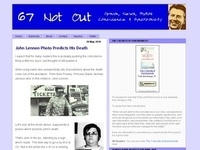 A reader's coincidence story today from Sue - just follow those signs and instincts! "This is my coincidence story, and it has a happy ending. "Going back eleven years I had an old car that wasn't very reliable. I was in a car park after doing so...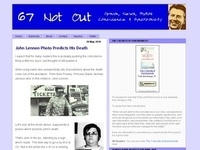 Gilbert O'Sullivan with words from Alone Again Naturally An emotional story today from Margaret which follows on from a recent 67 Not Out post. My thanks to Margaret for sharing. "Your post about symbols and synchronicity hit the mark with me and...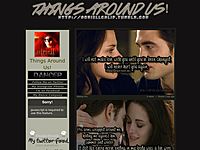 ACTING HUMAN - one of the highlights of Bella being a vampire. It's not easy being human… but how would you handle being a vampire?See how Bella does it in Breaking Dawn - Part 2! http://bit.ly/BD2-tix...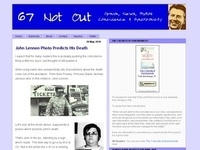 Today a coincidence story from Olive, which has similarities in some respects to a post on the synchrosecrets blog titled The Guy from the Past. Thank you Olive. Shortly after my husband died I went on a coach trip to Brighton with a club...