Blog Posts - Thanedhar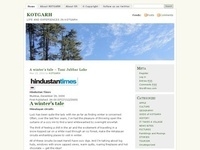 Jan 26, 2013 Hatu Peak near Narkanda, Himachal Pradesh This photo of Hatu Peak is courtesy of TripAdvisor NARKANDA, situated at an attitude of 2708 meters on the Hindustan Tibet road (NH – 22), Narkanda offers a spectacular view of snow …...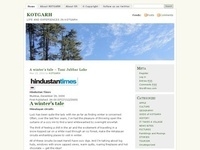 THANEDAR (HILL OF APPLES) By ravinderjeet singh Submitted 2008-08-21 02:59:41 ~ articledirectory.com Yes it is in Himachal state of India. The smell of blue pine and conifer trees that carpet the hills lingers in the air long after you have taken the...
Enjoying an apple after a nice lunch on a Sunday ...