Blog Posts - The Little Black Jacket
[Exclusive Media Invite] H.E.L.L.O everyone! :) It's been one huge rollercoaster ride in the past few months - I've been unexpectedly busy til I haven't really had time to blog! That said, it...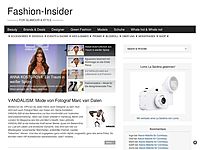 Im vergangenen Jahr gab es in der Fashionwelt einen Hype rund um das Projekt "The Little Black Jacket", für das Karl Lagerfeld mit Carine Roitfeld zusammenarbeitete. In einem Bildband und einer passenden Ausstellung konnte man zahlreiche Schwarz...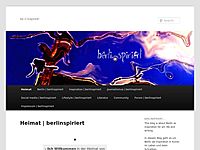 Einmal wieder haben wir eine unserer Bildredakteurinnen auf die Straßen, bzw. eigentlich unter die Straßen der Hauptstadt geschickt, um in einer ungewöhnlichen und außergewöhnlichen Location – dem U3 Bahnhof und Tunnel unter dem Potsdamer Plat...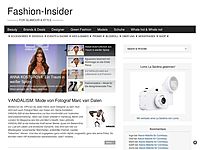 Wir haben hier bereits mehrere Male über die Ausstellung und den dazugehörigen Bildband "The Little Black Jacket" von Karl Lagerfeld für Chanel berichtet. Nach Städten wie Tokio oder New York kommt man nun auch in Berlin in den Genuss der wun...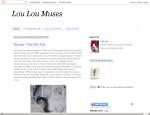 I took rather a lot of photographs when I went to 'The Little Black Jacket' exhibition, so I thought it best to spread them over two posts. I would love to know which are your favourite images from the exhibition.Carine RoitfeldA close-up of Carine R...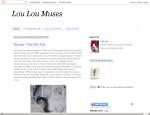 On Sunday I travelled up to London to catch Chanel's 'The Little Black Jacket' exhibition at the Saatchi Gallery. I had been looking forward to the exhibition ever since details were announced in August. I whiled away the three and a half hour bus jo...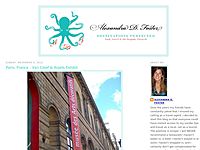 I had a lovely Sunday yesterday visiting the Saatchi Gallery in Duke of York Square to see the recently opened The Little Black Jacket exhibit. Having just been in Tokyo, Taipei, Hong Kong and New York, the exhibit shows 113 photos of celebritie...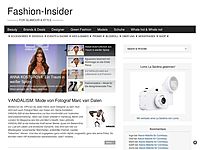 Bereits vor einigen Monaten haben wir euch an dieser Stelle über die Chanel-Ausstellung "The Little Black Jacket" und den entsprechenden Bildband von Karl Lagerfeld und Carine Roitfeld berichtet. Die Ausstellung rund um die legendäre kleine, sc...